Professional
Confidence
A powerful resume enhances your confidence. There's nothing better than reading your accomplishments and thinking, "I'd hire myself."
Resume
Customized
One size doesn't fit all when it comes to resume writing. From vision to execution, I take your background and transform it into a clear, concise and compelling resume.
Samples
High-Impact
When it comes to making impressions, your first is the most important. In a tight labor market where company's revenues are down, employers seek high achievers.
Professional Resume Samples
The resume samples below are ones I created personally so you can see the quality of my work. I never outsource the writing, ensuring you have access to all of the credentials and years of experience I bring to the table. Also, keep in mind I never use worksheets. I'll conduct the Q&A over the phone to gather the information I need to craft a stunning resume. The end result is clear: I'll highlight your successes while showcasing how those accomplishments are transferable into your next position. You can email me with any questions you may have. I look forward to partnering with you on your success.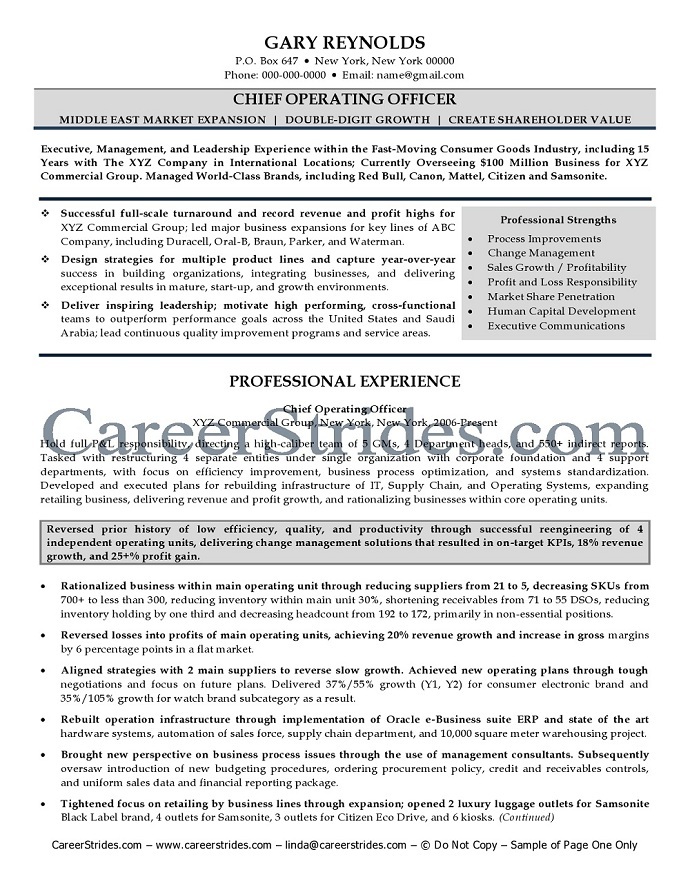 Vice President Resume Sample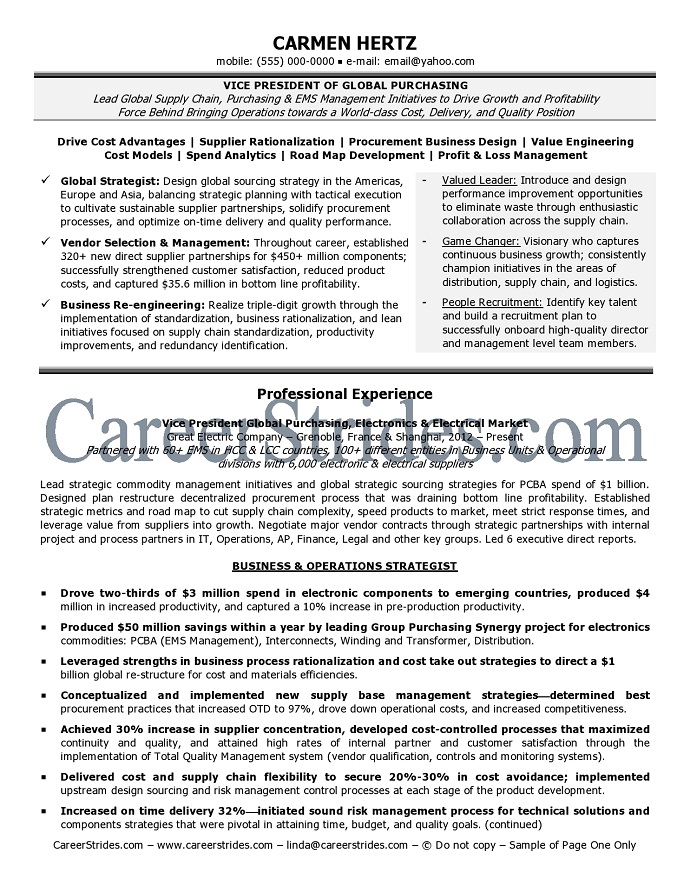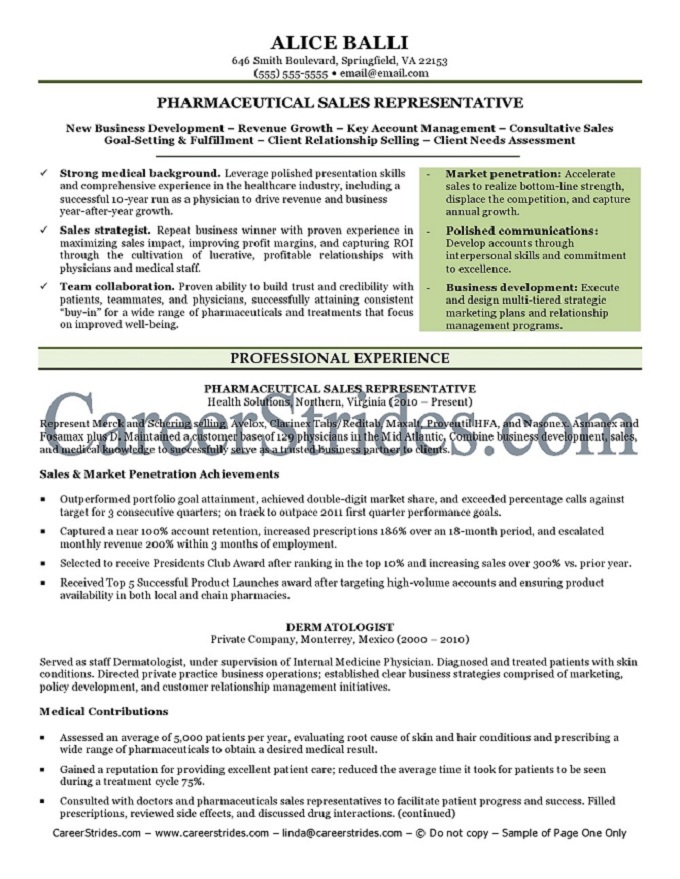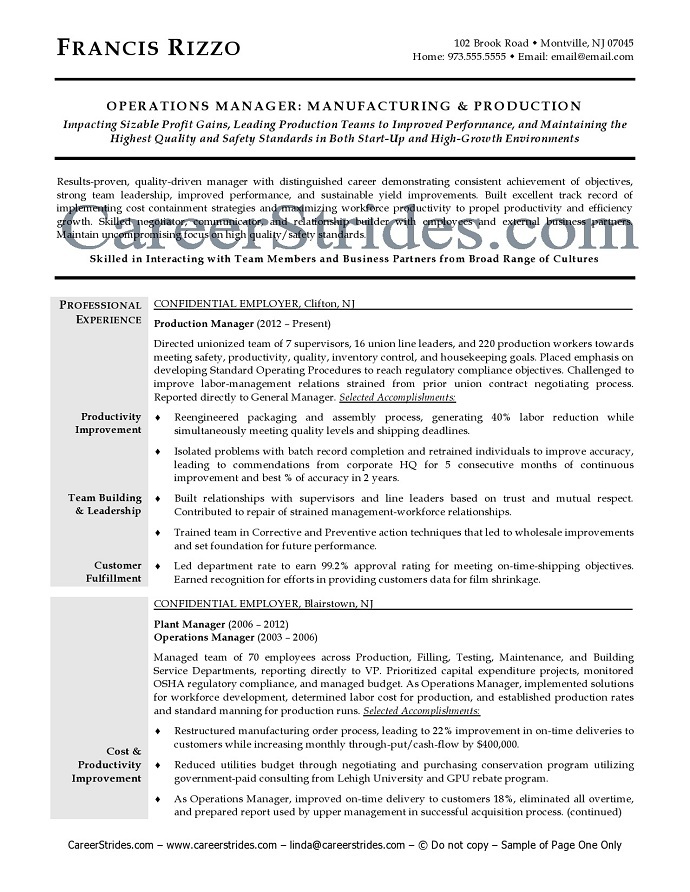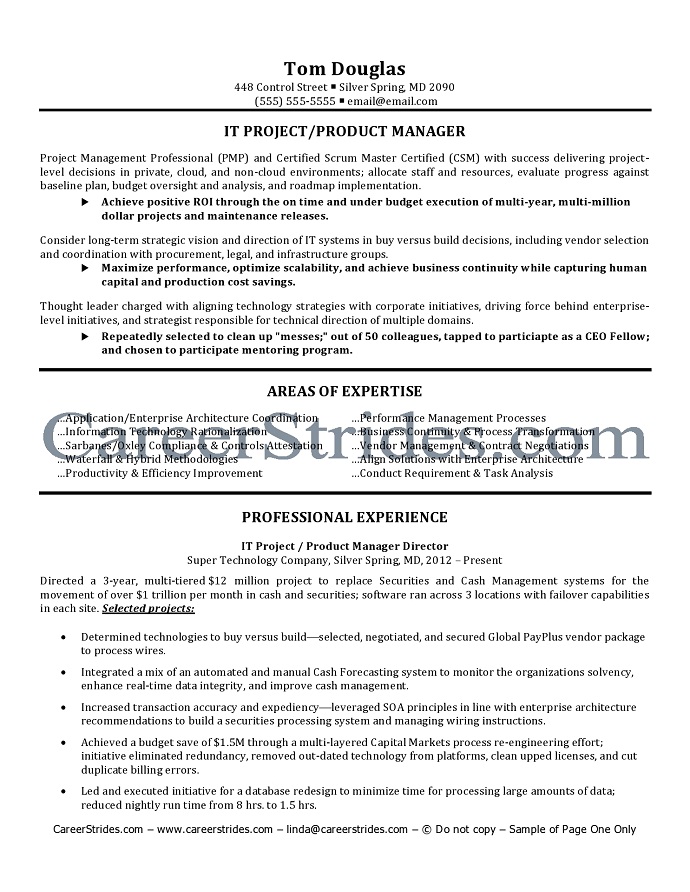 Let's Partner in Your Success
A laser-focused, integrated vision kicks your job search into high gear, and unlocks hidden opportunities. A meaningful resume weaves your ambition into the heart of your experience. Interviewers are looking for you. Will they find you under a stack of resumes?

Resume Quote

"I LOVE IT. Thank you so much. This was the best money I have ever spent."
~ C.K., Director
"Thank you very much for the resume and cover letter. I have read through them a few times and they look really good."
~ S.S., CMO
"Could you please work your magic again and craft me a resume and cover letter…"
~ H.H., Executive Director, Management Information Services
"Thanks for all your excellent professional work."
~F.R., State Department Employee
Let's Get Started
CareerStrides, Professional Resume Samples
Resume Quote
Executive & Professional Resumes Written by Linda Matias, Resume Writer, NYC

- Nationally Certified Resume Writer
- Certified Interview Coach
- Certified Job and Career Transition Coach
- President Emeritus, National Resume Writers' Association